- Climate Friendly!
- Wind Powered!
- Certified RECs!
- View Details


All of HostGator's shared and reseller servers are powered and cooled by wind power generated in our home state of Texas.
Web Hosting Control Panel

- Feature Rich
- User Friendly
- Try Demo


cPanel is the #1 used control panel in the world. If it was not the best we wouldn't be using it.
FREE Website Templates

- 4,500 Templates
- Flash Templates
- Absolutely

FREE!


- View Templates



We spent a fortune on these templates so you don't have to. You can use these templates on all of your domains hosted with us.
24/7 Technical Support

- Chat Support
- Phone Support
- E-mail Support


Fantastico

- 52+

FREE

scripts
- Instant script install
- Easy Upgrades
- Very Popular



With a click of the mouse, you can instantly install a script without any programming knowledge.

Blogs
b2evolution

HOT!


Nucleus
WordPress

Content Management
Drupal
Geeklog
Joomla

HOT!


Mambo Open Source
PHP-Nuke
phpWCMS
phpWebSite
Post-Nuke
Siteframe
TYPO3
Xoops

Customer Support
Crafty Syntax Live Help
Help Center Live

HOT!


osTicket
PerlDesk
PHP Support Tickets
Support Logic Helpdesk
Support Services Manager

Forums
phpBB2

HOT!


SMF

E-Commerce
CubeCart
OS Commerce

HOT!


Zen Cart

Image Galleries
4Images Gallery
Coppermine Photo Gallery
Gallery

Mailing Lists
PHPlist

HOT!



Polls and Surveys
Advanced Poll
phpESP
LimeSurvey

Project Management
dotProject
PHProjekt

Site Builders
Soholaunch Pro Edition
Templates Express

Other Scripts
Dew-NewPHPLinks
Moodle
Noahs Classifieds
Open-Realty
phpAdsNew
PHPauction
phpFormGenerator

HOT!


WebCalendar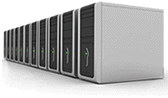 » Linux Web Hosting Packages

HostGator is one of the world's top 10 largest web hosting companies with more than 1,300,000 hosted domains. We have over 175 employees to provide you around-the-clock superior support. We are the perfect choice whether you are looking for business, personal, or even Fortune 500 hosting.
| | | | |
| --- | --- | --- | --- |
| Plans | Hatchling | Weanling | Big Guy |
| Disk Space | 150MB | 250MB | 1000MB |
| Bandwidth | 2000GB | 5000GB | 10000GB |
| Pricing | 65.00 Yearly | $85.00 Yearly | $145.00 Yearly |
| | | | |
| --- | --- | --- | --- |
| Site Builder | | | |
| No Contract! | | | |
| 99.9% Uptime Guarantee | | | |
| Free / Instant Setup | | | |
» Supported Web Hosting Features
| | | | |
| --- | --- | --- | --- |
| MySQL Databases | 5 | 10 | 30 |
| CGI | | | |
| PHP 5 | | | |
| Ruby On Rails | | | |
| SSH | | | |
| Perl | | | |
| Chilisoft ASP | | | |
| Python | | | |
| SSI | | | |
| Cron | | | |
| FrontPage | | | |
| Curl | | | |
| GD | | | |
| Image Magick | | | |
| Streaming Audio/Video | | | |
| Free Module Installation | | | |
| | | | |
| --- | --- | --- | --- |
| POP3 Accounts | 5 | 10 | 30 |
| Web Mail | | | |
| E-mail Alias | | | |
| Auto Responders | | | |
| Mailing Lists | | | |
| Catch Alls | | | |
| Spam Assassin | | | |
| Mail Forwarding | | | |
| IMAP Support | | | |
| SMTP | | | |
| | | | |
| --- | --- | --- | --- |
| Latest cPanel | | | |
| Fantastico | | | |
| Soholaunch | | | |
| Hotlink Protection | | | |
| IP Deny Manager | | | |
| Custom Error Pages | | | |
| Instant Blogs | | | |
| Instant Portals | | | |
| Instant PHPnuke | | | |
| Instant Forums | | | |
| Instant Guestbook | | | |
| Instant Counter | | | |
| Instant FormMail | | | |
| Redirect URL | | | |
| Web Based File Manager | | | |
| PW Protected Directories | | | |
| phpMyAdmin | | | |
» Website / Ftp Statistics
| | | | |
| --- | --- | --- | --- |
| AWStats (Real Time Updates) | | | |
| Webalizer | | | |
| Raw Log Manager | | | |
| Referrer Logs | | | |
| Error Logs | | | |
| | | | |
| --- | --- | --- | --- |
| Agora Cart | | | |
| osCommerce | | | |
| ZenCart | | | |
| Cube Cart | | | |
| | | | |
| --- | --- | --- | --- |
| Plans | Hatchling | Weanling | Big Guy |
| Pricing | $59.00 | $82.00 | $120.00 |
| | | | |
DOMAIN NAME LOOK UP
Click Here